Interested in joining the Snyder team as a roofer? Stop by a Snyder office, and we'll connect you with the local union.
Interested in joining a great team?
Here are resources to help you decide if the trade is right for you.
Snyder's benefits focus on the well-being of the whole person. From health and wellness reimbursements to 100% Company-paid medical/dental/vision premiums, and team-building opportunities to family events, we recognize the many areas of your life that require attention and want to provide the best conditions to support your best self.


As always, your team continues to provide us with a valuable partnership on the roofs to keep apprised of maintenance concerns. We truly appreciate the attention to detail and communication you provide. Keep up the great work on our behalf!
Snyder always puts their employees on the forefront by providing a safe, welcoming, and sustainable workplace. It's a great place to have a career.


The work we do is for everyone. And in turn, that work requires a diversity of background, of experience, of perspective, of culture, and of ability to work better. For everyone. Truly, every body.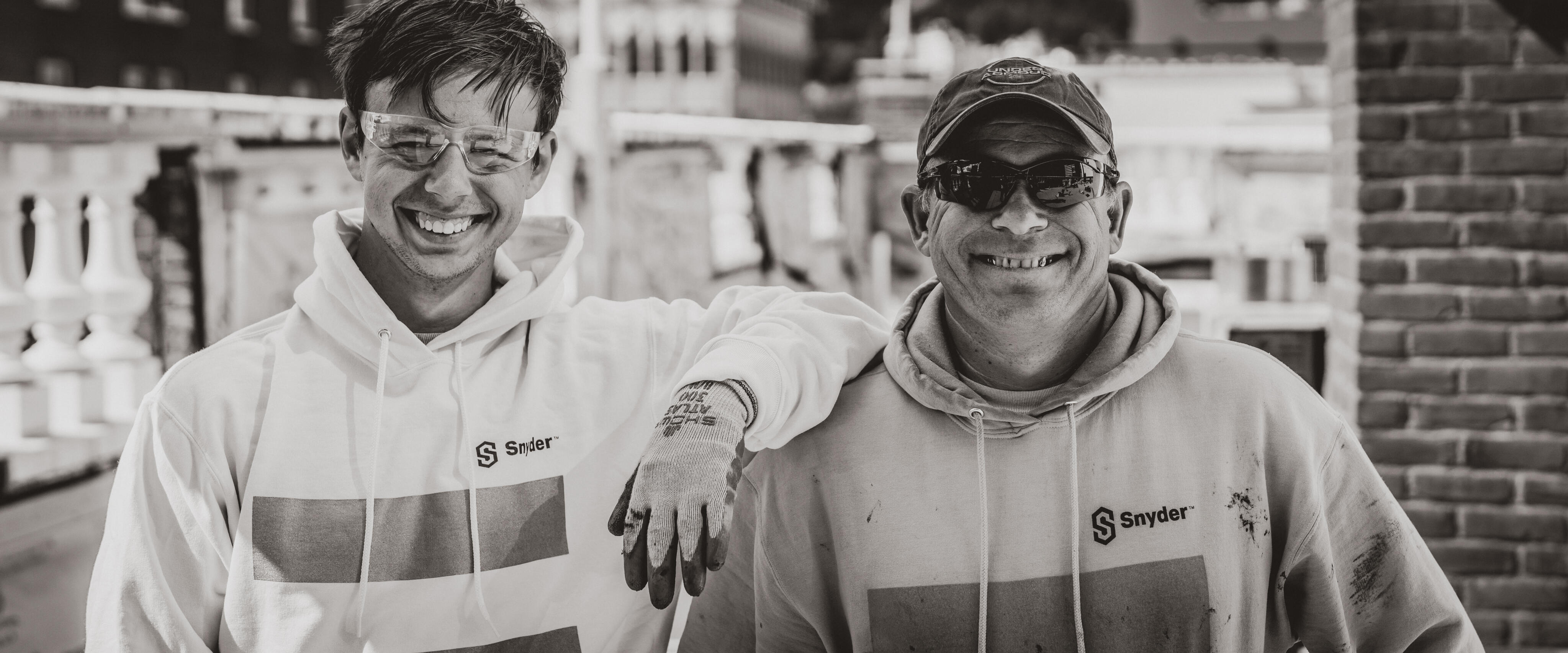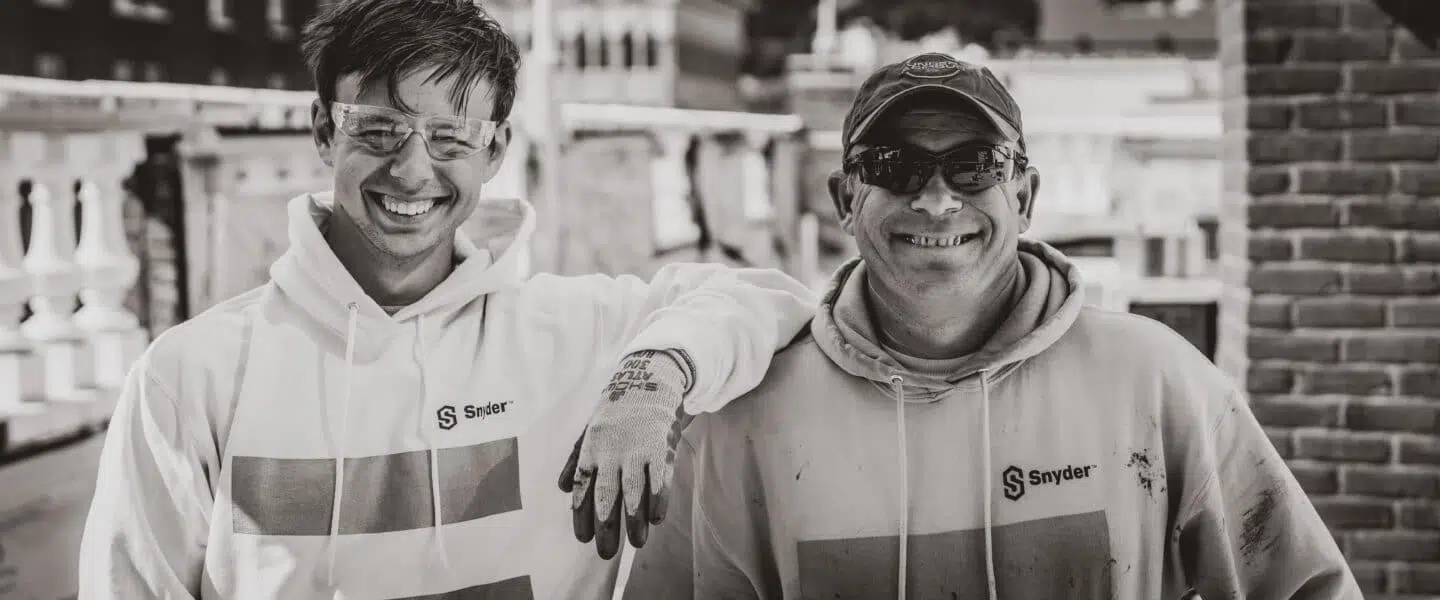 EEO/AAP Policy Statement: Snyder provides equal employment opportunities to all employees and applicants for employment without regard to race, color, religion, sex, national origin, age, disability, sexual preference, or status as a veteran or disabled veteran in accordance with applicable federal laws. In addition, Snyder complies with applicable state and local laws governing nondiscrimination in employment in every location in which Snyder has facilities and/or jobsites. This policy applies to all terms and conditions of employment, including, but not limited to, hiring, placement, promotion, termination, layoff, recall, transfer, leave of absence, compensation, and training. Passage of a drug test is required at the time of employment. Snyder is a Drug Free Work Environment. Any candidate that tests positive for marijuana or ANY controlled substance and/or alcohol during a pre-employment drug/alcohol screening will not be eligible for hire.